Physical Therapy Treatment
Physical Therapy involves the direct treatment of physical injuries.At Muscleworx physical therapy we work to assist people in returning to there previous functional level.Physical therapy provides education on the underlying causes of symptoms/injury,the prevention of future injuries & an understanding of how to manage chronic conditions .Physical therapist are knowledgeable  not only in injury & treatment ,but also prevention of future injury ,general health,nutrition & fitness.
we will determine after examination what you will need to obtain the maximum benefit from your treatment & rehabilitation plan
We will complete a thorough evaluation
Then we will explain the results of your evaluation & recommend a customized plan
Then we will commence treatment,after treatment we will advise if you need follow up treatments as some complex conditions may need multiple treatments.
physical therapy sessions are normally no more than 50 minutes but your first appointment may be up to 1 hour
At muscleworx we work with people of all  age groups.people often think physical therapy is only for sports people but we look after people from all walks of life, everybody suffers pain be they young or old with mild or chronic problems
We favor a hands on approach, which will usually involve deep tissue massage, dry needling, mobilisation and muscle stretching techniques. To complement manual treatments we use kinesio taping too continue on the recovery process & frequency specific microcurrent too further speed up the healing process.
Other conditions treatable with Frequency Specific Microcurrent include:
Planter Fasciitis
Chronic pain syndrome
Tendonitis
Arthritis
Ligament sprains
Trigger points resistant to manual treatment
Acute injuries where manual treatment cannot be tolerated
Disc pain
Post marathon fatigue
Shingles
Post operative rehab (can greatly speed up healing process)
At Muscleworx clinic we provide physical therapy treatments and hands on treatment for all sports, work, postural & accident related injuries. we can also provide sports massage, tailored to suit your needs. If your an athlete, weekend warrior or average joe looking too stay injury free, boost recovery or improve performance this service is for you.
Muscleworx is a member of the ANMPT (Association of neuromuscular physical therapists) and is recognised by LAYA and AVIVA Health insurance.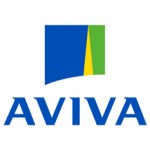 Treatment is by appointment only click here for the booking form. You can also contact Mark Mc Cormick at 0862783627 or email Mark at muscleworxnmt@yahoo.ie.